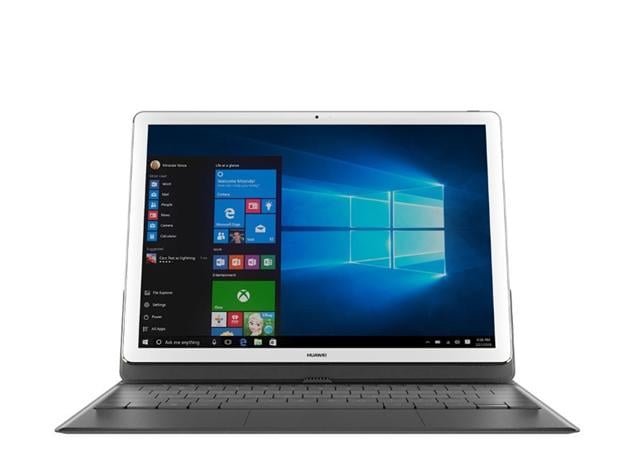 Huawei Technologies Co., the Chinese networking firm that has recently become the world's third-largest smartphone maker, is now jumping into the market for tablet-laptop hybrids—opening a new front in its effort to expand in the competitive consumer-electronics sector.
Huawei MateBook tablet was launched in February 2016. The tablet comes with a 12.00-inch display with a resolution of 2160 pixels by 1440 pixels

The Huawei MateBook is powered by 3.1GHz dual-core Intel Core 6th Gen processor and it comes with 4GB of RAM. The tablet packs 128GB of internal storage cannot be expanded.

The Huawei MateBook runs Windows 10 Pro and is powered by a 4430mAh non removable battery. It measures 194.10 x 278.80 x 6.90 (height x width x thickness) and weighs 640.00 grams.

Connectivity options include Wi-Fi, Bluetooth. Sensors on the tablet include Ambient light sensor, Accelerometer, and Gyroscope.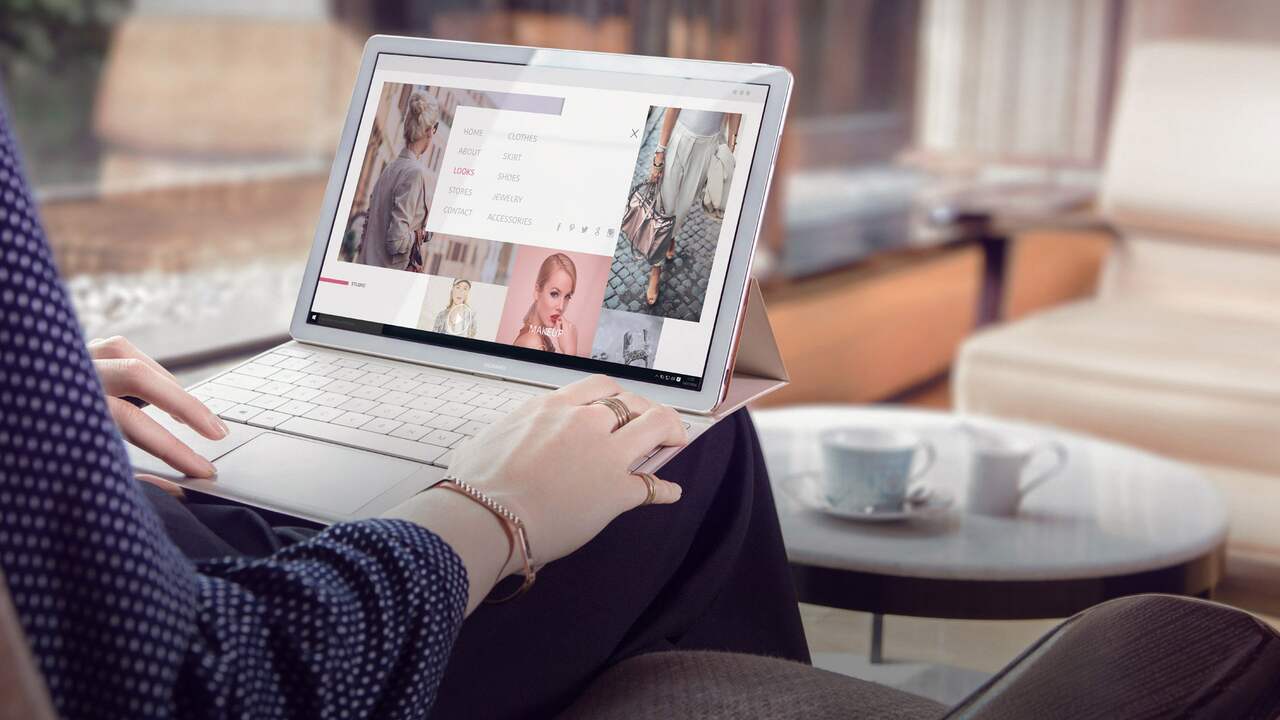 At the Mobile World Congress trade show in Barcelona on Sunday, Huawei showed off the MateBook, which comes with a high-resolution 12-inch display, a keyboard and a stylus pen. The new product, powered by Microsoft 's Windows operating system, is Huawei's first tablet-laptop hybrid, targeting the business market.
The MateBook starts at $700 plus tax, and another $129 for the keyboard. But that is still about 13% less than Microsoft's entry-level Surface Book, a similar laptop-tablet hybrid. It is a signal that Huawei plans to continue its strategy of aggressive pricing even as it attempts to move upmarket.
"It's a new era of mobility and connectivity for Business 3.0," Richard Yu, the head of Huawei's consumer electronics business, said at the presentation of the new device in Barcelona.
Huawei one of the world's largest suppliers of telecommunications networking equipment such as base stations and antennas, has growing ambitions in the global consumer electronics market. Last year, the Shenzhen-based company was ranked number three by world-wide smartphone shipments with a 7.4% share, behind Samsung Electronics Co. with 23% and Apple with 16%, according to research firm IDC.
Huawei's sales are growing not only in China but also in overseas markets such as Europe, the Middle East and Africa. Other than handsets and tablets, Huawei also sells smartwatches powered by Google's Android Wear software.
With the launch of the MateBook Huawei is entering a fiercely competitive product category. China's Lenovo Group Ltd. , the world's largest personal-computer maker, has already expanded in this area with its Yoga tablet-laptop convertibles. So have other major PC makers such as Hewlett-Packard Co. and Dell Inc. It is unclear how well a latecomer like Huawei can compete in this market, analysts say.
The 640 gram light MateBook, which can be unlocked via fingerprint sensor, comes with a 6th generation Intel Core processor. Huawei claims that the device's battery allows up to 10 hours of working time at regular usage. It runs on Microsoft's Windows 10 operating system and a comes with a stylus pen which also works as a laser pointer.
Huawei had been teasing the new product in the social media for the past week. Earlier this month, Mr. Yu, the head of Huawei's consumer electronics business, posted on his Weibo microblog page an invitation card for the company's product launch event in Barcelona, which has a picture of what looks like a stylus pen. The picture is also displayed on billboards across the Barcelona airport, where most of the attendees of the Mobile World Congress arrive.