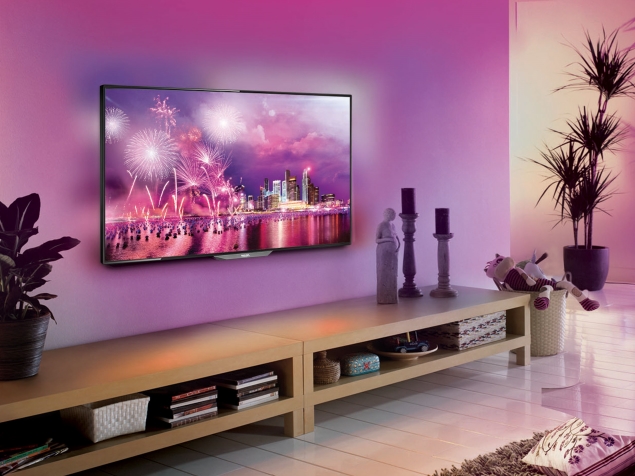 TP Vision is a wholly owned subsidiary of TPV Technology, based in Amsterdam, the Netherlands, which develops, manufactures and markets Philips branded TV sets in Europe, Russia, the Middle East, Brazil, Argentina, Uruguay, Paraguay and selected countries in Asia-Pacific.
In 2011, Philips announced its intention to sell a majority stake in its HDTV business to TPV Technology.
n April 2012, all 3300 employees of Philips' TV division transferred to TP Vision, a joint venture 70% owned by TPV Technology, headquartered in Hong Kong, China and 30% by Royal Philips Electronics. Philips also receives royalties from TP Vision.
TPV Technology
TPV Technology Limited (informally TPV) (Chinese: 冠捷科技; pinyin: Guànjié Kējí) is a Fortune China 500 multinational electronics manufacturing company headquartered in Hong Kong, China. It is the world's largest manufacturer of computer monitors. TPV designs and produces a full range of CRT and TFT LCD monitors as well as LCD TVs for distribution globally.
TPV Technology
Revenue: 11.9 billion USD (2013)
冠捷科技有限公司 总部地点 台湾
2011年11月2日,荷兰飞利浦电子与冠捷科技达成协议,出售旗下电视业务。冠捷并将与飞利浦电子合组联营企业TP Vision,冠捷拥有70%股权,而飞利浦则拥有30%股权。
冠捷科技集团(Admiral Oversea Corporation,简称AOC)