China has brought to an end Japan's dominance of Asia's high-technology exports, according to the Asian Development Bank.
China accounts for 43.7% of Asia's exports of high-tech goods
China also leads in exports of low-tech goods with 55.4% share
China's share of Asia's exports of high-tech goods such as medical instruments, and aircraft and telecommunications equipment rose to 43.7 percent in 2014 from 9.4 percent in 2000, the ADB said. Japan's share slid to 7.7 percent last year from 25.5 percent in 2000. Southeast Asian nations including Malaysia and Philippines also lost market share.
The shift marks China's success in boosting innovation and technology as key drivers of its economy as it seeks to move up the manufacturing value chain. Low-tech goods accounted for 28 percent of China's exports in 2014, compared with 41 percent in 2000, according to ADB's Asian Economic Integration Report 2015 released Tuesday.
"China has made inroads in taking more and more hi-tech manufacturing onshore even as a lot of critical components are still imported from other countries," said Frederic Neumann, co-head of Asian economic research at HSBC Holdings Plc in Hong Kong. "It's becoming highly competitive, with highly skilled labor and we're seeing increasing research and development moving into China."
Detail Read: http://www.bloomberg.com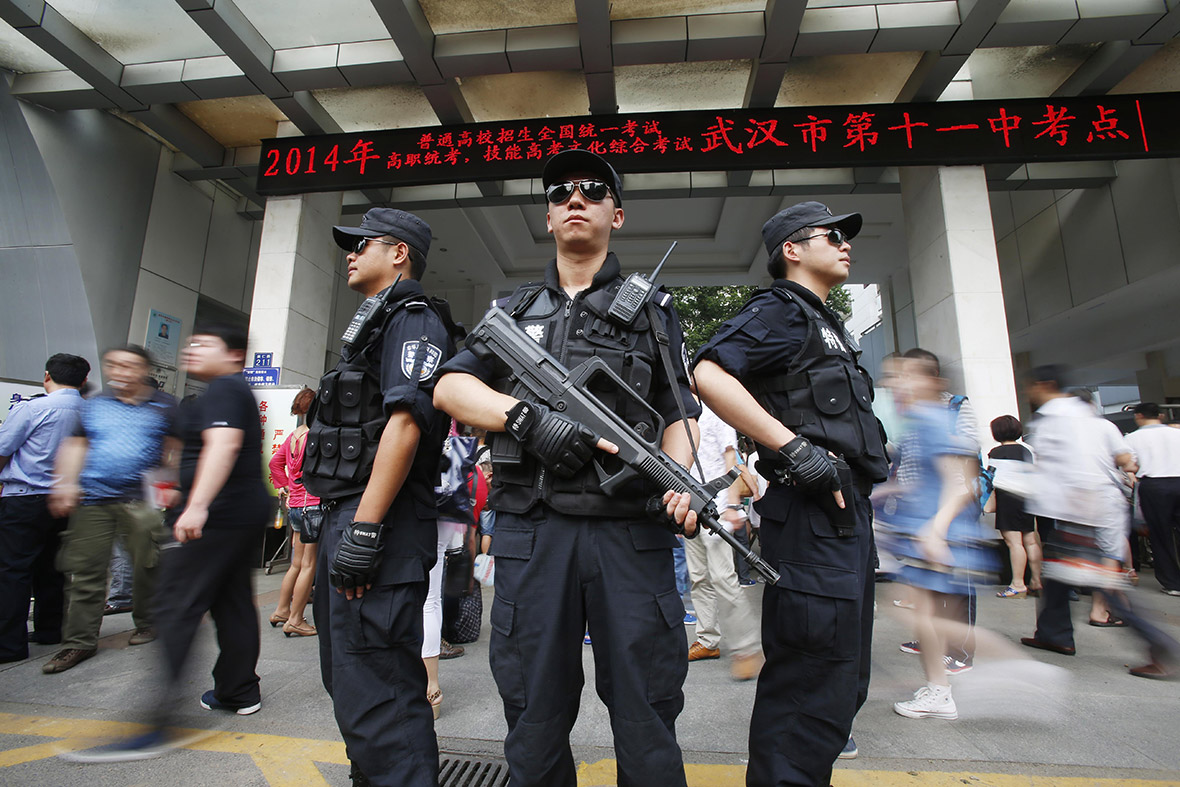 亚行的报告显示,2014年,中国成为亚洲高端科技产品出口主导力量,日本所占份额从2000年的25.5%下降至2014年的7.7%,落后于韩国的9.4%。报告指出,2014年低端科技产品出口占中国出口的28%,2000年则占到41%。
  报告中的产品是指制成品,按照国际标准产业分类被分为4个等级,分别是高端科技产品、中高端科技产品、中低端科技产品和低端科技产品。具体而言,高端科技产品是指航空航天设备、办公器械、通信设备、医学和精密仪器等。
  这一数据与日本相关机构调研数据相吻合。日本贸易振兴机构海外调查部海外调查计划课课长若松勇对本报记者说,对于制造业,尤其是高端科技产品的生产来说,相关零部件产业的聚集非常重要。中国零部件产业的聚集对高端科技产业具有巨大魅力。根据日本贸易振兴机构2015年10月至11月针对日本企业实施的问卷调查结果,在亚洲和太平洋地区20个国家和地区中,中国在日资企业的零部件本地供应率排行榜上高居榜首,达64.7%。
  本报记者从中国驻马来西亚大使馆经济商务参赞处获得的资料显示,2015年1月至11月,中国出口马来西亚的航空航天设备及其零部件,以及药品、核反应堆和电机、电气等高端科技产品,出口总值均比2014年同期有所上升。