Hon Hai proposes deal to buy Sharp
TAIPEI — Hon Hai Precision Industry Co. (鴻海), the world's largest contract electronics maker, has proposed to spend 300 billion Japanese yen (US$2.5 billion) to acquire financially struggling Japan-based electronics firm Sharp Corp., according to Japan's Kyodo News.
The report posted by the Japanese news outlet Friday said that the proposed acquisition price is about 50 percent higher than Sharp's current market value, indicating that Hon Hai wants to use the good offer to gain the upper hand and win consensus from the Japanese firm during negotiations for the acquisition.
According to the report, while Hon Hai, known as Foxconn outside Taiwan, has proposed to acquire Sharp at such a high premium, the Taiwanese firm requires the current management of Sharp, including Sharp President Kozo Takahashi, to step down.
Hon Hai will send a team to Sharp to control the Japanese firm's management, the report said.
In addition to the acquisition price, Hon Hai plans to take over the debt shouldered by Sharp to help the Japanese firm address its pressing financial problems, the report said. But the report said that Hon Hai has not talked with Sharp's bank creditors yet.
The report said that Sharp was shouldering about 760 billion yen in debt as of the end of September.
Hon Hai is not the only potential suitor seeking to acquire Sharp, the report went on, adding that the Innovation Network Corporation of Japan (INCJ), which is sponsored by the Japanese government, is studying a buy-out deal to buy Sharp.
The report said that the INCJ still needs some time to map out a concrete acquisition deal for Sharp, and the proposal is unlikely to come out until 2016, so Hon Hai is taking advantage of the vacuum created by INCJ to make a deal for Sharp.
According to the report, the INCJ is discussing whether it will spin off Sharp's LCD production operations after its buy-in deal and then integrate the operations with the INCJ's small and medium-sized flat panel unit Japan Display Inc. (JDI). The INCJ currently owns a 35 percent stake in JDI.
Although Hon Hai proposed 300 billion yen to acquire Sharp, the Kyodo News report said, the Taiwanese firm's previous proposal to raise its stake in Sharp's flat screen plant Sakai Display Products (SDP) in Osaka's Sakai City is still valid.
In July 2012, Hon Hai Chairman Terry Gou, in a personal capacity, acquired a 37.6 percent stake in the advanced display panel plant from Sharp, which now holds a 37.6 percent share.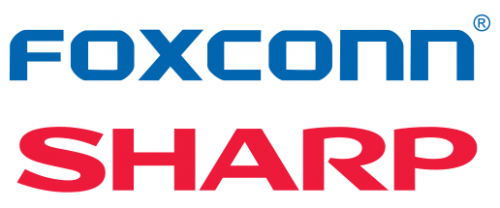 Terry Gou
郭台铭亲赴日本:"夏普交给我2年扭亏"
  鸿海董事长郭台铭12月25日又跑到日本大阪逼宫夏普。
  郭台铭在接受日本媒体采访时称,给他两年时间,可想办法把夏普财务打平,第三年开始赚钱。不过,郭台铭还提出一个要求,就是夏普社长高桥兴三等现有管理层都要下台。
  这符合郭台铭一贯强势的行事风格。
  鸿海日前抛出3000亿日元(约合人民币161亿)全资收购夏普的提案。夏普目前还在评估多种重组方案,没有确定的说法。
  鸿海2012年出资入股了夏普旗下的第十代液晶面板生产线工厂(SDP、原夏普堺工厂)。目前鸿海和夏普各持有SDP的 37.6%股权。鸿海还在与夏普谈判,希望持股上升至50%以上或收购夏普持有的股份。
  不过,在收购SDP股权谈判过程中,鸿海不久前又抛出全资收购夏普本社的方案。
但日本把夏普卖给鸿海的几率很低。
  根据夏普之前公开的思路,夏普亏损的液晶面板业务,有意剥离并入日本显示器公司(JDI)。JDI背后大股东则是官民合资基金日本产业革新机构。
  JDI之前整合了日立、东芝和索尼的液晶面板业务,其产品主攻中小尺寸的高端显示器,用在智能手机、平板电脑等产品上。与韩国、中国液晶面板企业进行差异化竞争。